NEW BOOKS:
5/5 ⋆
Inferno
Mafiosa
Sadie
The Lanter's Ember
Alice
4/5 ⋆
Daughter of the Siren Queen
3/5 ⋆
To Kill a Kingdom
2/5 ⋆
Vendetta
REREADS:
5/5 ⋆
Queen of Shadows
DNF
DNF at about 50%. I might come back to this at some point, idk. There were sooo many funny quotes and stabbing people with stilettoes and murdery history teachers, but it was just so… high school. And cheesy. I think a younger reader might appreciate this book more, or someone who is new to the genre and wants something to ease them into it. It felt like I was reading the script to a B list "scary" movie that is just so over the top it turns itself into a comedy.
OCTOBER TBR:
Release Date: October 2, 2018 | Book 2 in the Strange the Dreamer Series
I haven't read Strange the Dreamer yet and really wanted to, but it got to a point where I might as well wait for the sequel to come out, and that day has come! I loved the Daughter of Smoke and Bone series (although I think it had a weaker start and got better as it went on), so I'm really excited to get wrapped up in these books!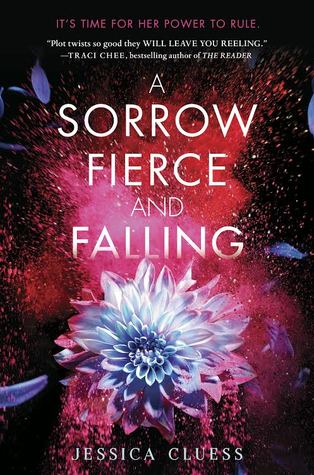 Release Date: October 16, 2018 | Book 3 in the Kingdom on Fire Series
I've had my eye on this series for a while, but I wanted to wait until it was finished so I could binge it! AND we're finally there! A girl that can turn into fire? Sign me up. Having the MC attend a school for sorcery is kind of an overused trope of the genre, but it's actually one that I almost always enjoy!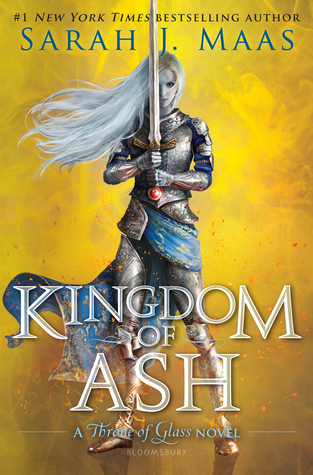 Release Date: October 23, 2018 | Book 7 in the Throne of Glass Series
THE TIME HAS FINALLY COME!! I can't even begin to explain how hyped I am for this, except to admit that I ordered waaaay too many special editions and preorder copies. My life will be nothing but reading and destruction and crying and dancing and happiness once I have this gem in my hands!
Release Date: October 30, 2018 | Book 2 in the This Mortal Coil Series
SO I'm not sure if this a two book series or if there will be more books? If you know please enlighten me in the comments. BUT these covers are gorgeous and I need them in my life. Also, I've been on a sci-fi kick lately and this book has DNA hacking, a shadowy organization, and a virus that might wipe out human kind… basically it sounds totally awesome.
What did you read this month? What new books are you looking forward to in September? Tell me in the comments!