NEW BOOKS:
5/5 ⋆
Red Queen
Kingdom of Ash
Here Lies Daniel Tate
4/5 ⋆
Rolling in the Deep
Entropy in Bloom
REREADS:

5/5 ⋆
Empire of Storms
Tower of Dawn
DNF
DNF @55% .. I really tried to push through and finish, but nothing happened for sooo long and I just had to give up. I kept waiting for SOMETHING to move the plot forward, but it was too little, too late.
The writing is well done and the characters are fleshed out, but it's not horror, at least not for the first ~1/2, and I can't tell you past that. You probably won't be able to make it through this book if you're not at least a little bit interested in the ocean. The main character is a marine biologist, and a lot of time is spent on learning about the ocean and everything in it. Its super dense with science and experiments and findings, and it gets very dull at times.
NOVEMBER TBR: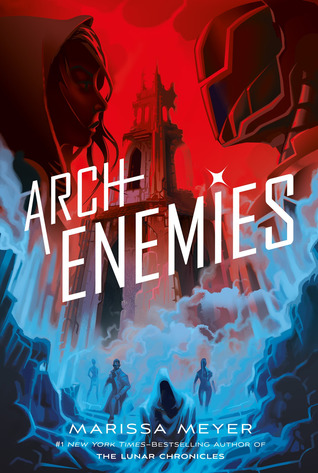 Release Date: November 6, 2018 | Book 2 in the Renegades Series
Superheroes, but… not? I haven't started this series, and I might wait until the series is completed to get going with it. Not sure yet! I really like the anti-hero trope and it seems like this series has gotten lots of good reviews, and like it will be unique!
Release Date: November 6, 2018 | Book 1 (Maybe a Series?)
Enchanted rooms! Training to be empress! Japanese influences! Even though some of the early reviews don't sound very promising, I'm going to have to check this one out for myself. Gorgeous cover and interesting premise!
Release Date: November 13, 2018 | Book 1 (Companion in the works?)
I'm a sucker for a fantasy set in the desert. Not sure what it is about them! Desert spirits + mystical powers + fighting against oppression = my kind of book.
What did you read this month? What new books are you looking forward to in November? Tell me in the comments!