Happy New Year!! Hope you all had a wonderful year, and I wish you luck in everything to come 🙂 Let's get into it:
NEW BOOKS:
5/5 ⋆
Onyx & Ivory
4/5 ⋆
The Disappearance of Sloane Sullivan
3/5 ⋆
Blade & Rose
2/5 ⋆
Sawkill Girls
1/5 ⋆
Rhapsodic
The Rebel's Blade
DECEMBER TBR:
Release Date: January 8, 2019 | Book 2 in The Folk of the Air Series
I read the first book in this series, and while it was really hyped, I wasn't as impressed as others seemed to be. The MC wasn't my favorite and the plot seemed to be a little all over the place. BUT I still enjoyed the book and am really looking forward to continuing with the series!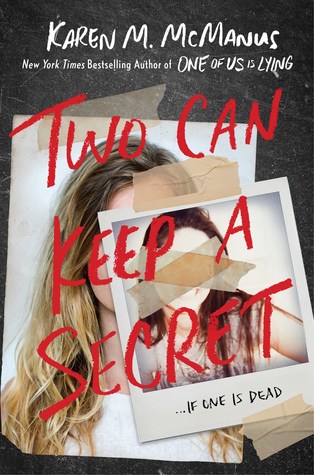 Release Date: December 8, 2019 | Standalone (I think!)
I'm a sucker for a small town mystery where girls start going missing. From what I've seen, this one will have plenty of plot twists and will be keeping us all on our toes!
Release Date: January 9, 2019 | Book 3 in the Winternight Trilogy
I've had my eye on this series for a while, and it is definitely very high on my TBR pile. The final book in the series will be released January 9th, and I think this will be the final push I need to pick the books up and start digging in. It is a fantasy/fairy tale set in Russia, and so far I've only heard good things.
Release Date: January 29, 2019 | Book 1 in the A Curse So Dark And Lonely Series
This book is a creative retelling of Beauty and the Beast, and it seems like it will be somewhat modernized and play with the plot quite a bit. I've been really into retellings lately, so I'm super excited for this one.
What did you read this month? What new books are you looking forward to in January? Tell me in the comments!