NEW BOOKS:
5/5 ⋆
Warrior of the Wild
Muse of Nightmares
4/5 ⋆
A Curse So Dark and Lonely
Strange the Dreamer
3/5 ⋆
Ignite Me
The Queen's Rising
The City of Brass
The Kingdom of Copper
Restore Me
2/5 ⋆
The Crying of Lot 49
I didn't give The Traitor's Game a rating because I could only make it a couple chapters in before I was over it: horrible writing, annoying MC.. just lots and lots of negatives. It may have gotten better as the book progressed, but I wasn't in the mood to try and force myself into reading it just to find out.
REREADS: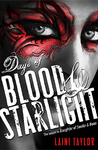 5/5 ⋆
Days of Blood and Starlight
4/5 ⋆
Dreams of Gods and Monsters
A Court of Thorns and Roses
APRIL TBR:
Release Date: April 2, 2019 | Book 1 in The Devouring Gray Series
This one seems like it will be a little different from what I usually read, but the reviews seem generally positive. The premise reminds me of The Raven Boys a bit, and I really liked that series, so I guess we'll see!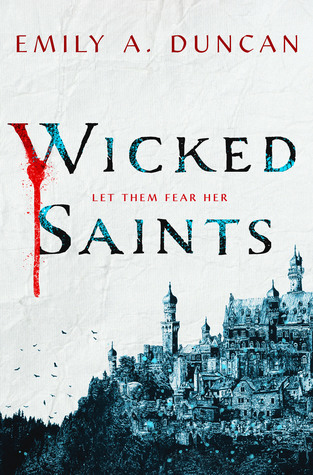 Release Date: April 2, 2019 | Book 1 in the Something Dark and Holy Series
"A girl who can speak to gods must save her people without destroying herself." Not going to lie, that pretty much hooked me. But they're also trying to kill the King and prevent war, so I'm def going to be checking this one out.
Release Date: April 9, 2019 | Standalone
This sounds like it will be really good! A Queen new to power attempting to solve the murder of her father, all the while having to navigate the politics of court and sort out who can be trusted. Plus, it sounds like there will be a bit of magic and romance thrown in!
What did you read this month? What new books are you looking forward to in April? Tell me in the comments!